Apex Roofing is now offering Financing through Enhancify, to help you turn your large project into an affordable monthly payment!
Learn More Here
Whether it's a new project you've been dreaming about, or a repair or replacement of a deck, roof, windows, or siding, Enhancify's financing programs offer you flexible and affordable financing solutions to help you pay for any project.
Apex Roofing is excited to partner with Enhancify, which simplifies the process of getting money for your home's improvements.
Our home is one of the biggest investments we make, which is why we're always trying to keep our home up-to-date with the latest trends. The more money we put into our home, the higher our home's value will be and the more equity we'll have.  Apex Roofing is already making the home improvement process easier, and now we're helping to bridge the gap between the homeowner, contractor, and lender.
Getting the money you need for your next home improvement project made simple.
---
Why Choose our Financing?
Loans up to $100,000
Equity in your home is not required
Poor, Fair, Good, Very Good & Excellent Credit Welcome!
No prepayment penalties
Comparing your options won't affect your credit score
So, whether you need the money fast, have no equity in the home, don't want to use any of the home's equity, or even if you just want an easy, hassle free process, Enhancify can help - regardless of your credit situation!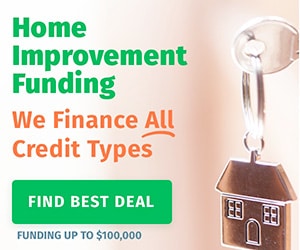 ---
The Enhancify network is comprised of the top-rated lenders offering unsecured financing for home remodeling. Whether your project is big or small, Apex Roofing wants you to think about what you want to remodel first, not how you're going to pay for it.
View, Compare, and Apply in seconds, without affecting your credit score, at the link below. It's that easy!